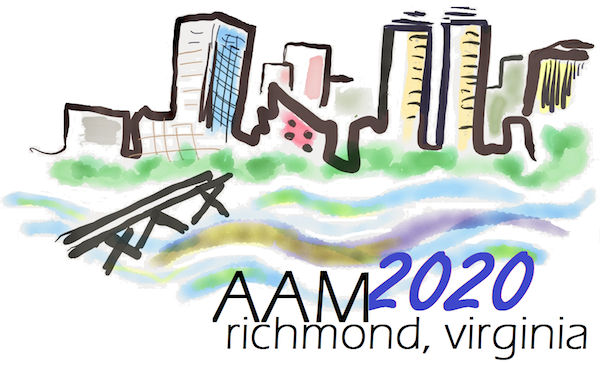 2020 Conference Scholarships: Apply by March 1
Fourteen scholarships are available for this summer's Richmond Conference. Each $495 scholarship covers the cost of early registration at the AAM member rate. Conference scholarships are based on financial need and are awarded at the discretion of the president. This year, our president has requested assistance from the two directors-at-large in reviewing scholarship applications. In considering applications, preference will be given to first-time conference attendees and students pursuing degrees in organ, choral conducting, and/or church music.
To apply, please complete the following three steps:
Register online for the conference by March 1, 2020, indicating on the registration form that you are applying for a scholarship. Register at https://richmond2020.com/registration. You must be registered for the conference in order for your scholarship application to be considered.
Email Dr. Marty Wheeler Burnett, AAM President, at marty@anglicanmusicians.org to request a scholarship application form.
Email your completed scholarship application form to Dr. Burnett by March 1, 2020.
Applicants will be notified of scholarship decisions by April 1, 2020. Please note that each scholarship only covers the conference registration fee. Scholarship recipients are responsible for travel, housing, and all other expenses. Late applications will not be considered. All applications will be kept confidential.