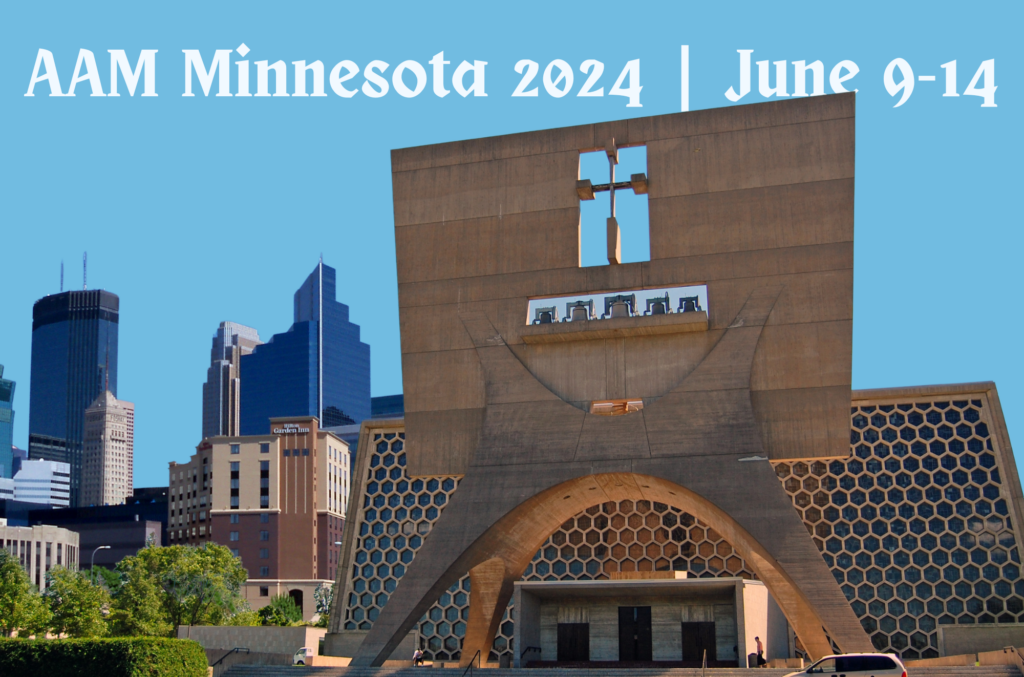 Registration will open on November 1, 2023.
Minnesota 2024: Walking with Saint Benedict (June 9-14, 2024)
Join us in the summer of 2024 as we visit Minnesota for the first time since 1991. Sunday and Monday evenings will be hosted in Minneapolis at the Marquette Hotel, including a Monday night banquet on the 50th floor of the IDS Center Tower. On Tuesday afternoon through the remainder of the Conference, the group will retreat to St. John's Abbey to "walk with Saint Benedict".