Executive Board Elected Officers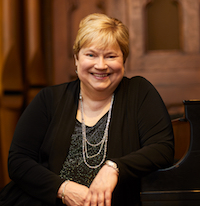 Marty Wheeler Burnett, D.Min.
President
marty@anglicanmusicians.org
Marty Wheeler Burnett is the Associate Professor of Church Music at Virginia Theological Seminary and President of the Association of Anglican Musicians. She previously served as Canon Precentor at Trinity Episcopal Cathedral and as Director of Fine Arts and Associate Professor of Music at College of Saint Mary in Omaha, Nebraska. Burnett holds Bachelor and Master of Music degrees in organ performance from Rice University and a Doctor of Ministry degree with a focus in liturgical music from The University of the South. She is the recipient of the Nebraska Choral Directors Association's 2011 Outstanding Choral Director Award and is a former dean of the Omaha Chapter of the American Guild of Organists. Her setting of "Vidi Aquam" is published by Randall Egan.
---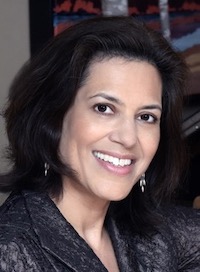 Sonya Subbayya Sutton
Vice President
ssutton@anglicanmusicians.org
Sonya Subbayya Sutton has served as Organist/Choirmaster in Episcopal Churches for nearly 40 years, including 20 years at St. Alban's in Washington, D.C. Most recently she has been called to interim music ministry, working with music programs in transition. Since 2013 she has been the Music Director of the World Bank/IMF Chorus, which presents large-scale works for chorus and orchestra. She frequently collaborates with other instrumentalists as an accompanist and chamber musician, and has directed choirs in seven European tours and cathedral residencies, and participated as organist or singer in four more. Sonya enjoys writing about the intersection of life and the arts, and spends her free time gardening, reading, and practicing yoga. She earned degrees in piano from the College-Conservatory of Music in Cincinnati, and is married to the Episcopal Bishop of Maryland, the Rt. Reverend Eugene Sutton.
---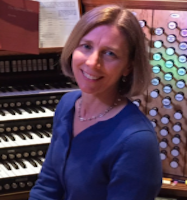 Kirsten Johnson
Secretary
kjohnson@anglicanmusicians.org
Kirsten Johnson is in her twenty-eighth year as the Director of Music at St. Mary's Episcopal Church in Newton Lower Falls, Massachusetts, where she oversees the music program and serves as organist and conductor of the Adult and Junior Choirs. A native of Minnesota, Kirsten has been a church musician since her high school years when she played the organ for two country churches in southern Minnesota. She holds a Bachelor of Arts degree in music from St. Olaf College and a Master of Divinity degree from the Institute of Sacred Music at Yale Divinity School. She has served the Boston Chapter of the AGO as Recording Secretary and Membership Chair and is currently a member of the Conference Committee for AAM Boston 2019. In addition to her work as a church musician, Kirsten was the Director of Music Together of Wayland/Weston, an early childhood music program in the Boston area, for over 15 years. She and her husband Jeff, an ELCA pastor, live in Sudbury, Massachusetts, and have two grown sons.
---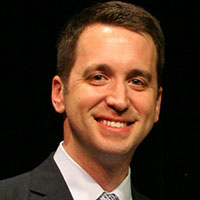 Jason Abel
Treasurer
jabel@anglicanmusicians.org
Jason Abel is organist and choirmaster at historic Christ Church in Alexandria, Virginia. He has held this post since 2005. Prior positions were at the Church of the Nativity in Huntsville, Alabama, and Church of the Incarnation in Dallas, Texas. In his current role, he directs two children's choirs, one adult choir, and serves as principal organist. In addition to his duties at Christ Church, he serves as assistant chapel musician at Virginia Theological Seminary.
Jason holds the Master of Sacred Music degree cum laude from Southern Methodist University and a Bachelor of Arts degree cum dignitate in musica from the University of the South in Sewanee, Tennessee. He has studied organ with Robbe Delcamp, George Baker, and Larry Palmer, and conducting with David R. Davidson.
Jason was chair of exhibits for the 2010 American Guild of Organists National Convention and was on the executive committee of the 2014 AAM Conference, both held in Washington D.C. Additionally, he has served on the Diocese of Virginia Liturgy and Music Commission for many years.
---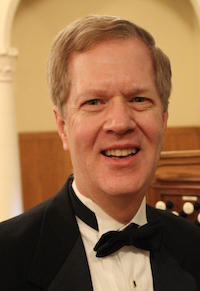 Joe Galema, D.M.A.
Treasurer-Elect
jgalema@anglicanmusicians.org
Joseph Galema currently serves as Principal Organist at First United Methodist Church in Colorado Springs, one of the largest and most active congregations in the city. He has also been the organ instructor at the University of Denver Lamont School of Music since 2008. He retired in July 2014 as Music Director and Academy Organist at the United States Air Force Academy, having served there for almost 32 years. Joe holds Master of Music and Doctor of Musical Arts degrees in organ performance from The University of Michigan, and is a Past AAM Treasurer (2015–2018).
---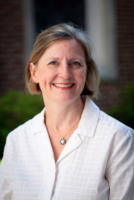 Kristin Lensch, D.M.A.
Director-at-Large
klensch@anglicanmusicians.org
Kristin Lensch is in her seventh year as Organist-Choirmaster at Calvary Episcopal Church, Memphis, Tennessee, where she oversees a vibrant program of four choirs, a concert series, and maintains a private organ studio. In the last two years, she instituted a monthly Evensong service, which has developed its own congregation, and has led the Calvary Choir in its first English cathedral choral residency. Kristin holds degrees from the University of Iowa (Delbert Disselhorst) and Indiana University (Larry Smith and Marilyn Keiser), and completed her Doctor of Musical Arts degree at the University of Memphis in December 2020. She assists in running the RSCM St. Louis Course and serves on the AAM Gerre Hancock Internship Committee.
---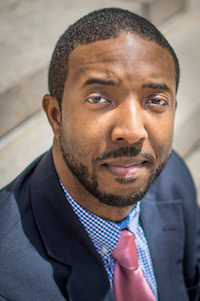 Stephan Griffin, D.M.A.
Director-at-Large
sgriffin@anglicanmusicians.org
Stephan Griffin enjoys an active career as a singer, conductor, and organist. Praised by Early Music America and The Washington Post for his warm tone, he has performed with various ensembles including Schola Cantorum of Boston, Texas Early Music Project, Long and Away, Pfunkhaus, and The Brookline Consort. He holds a Bachelor of Music in vocal performance and a Doctor of Music in organ performance from Boston University, and a Master of Music in organ performance with an emphasis in sacred music from the University of Texas at Austin. While in Austin, Stephan served on the music faculty at St. Stephen's School and as the Chorus Master and bass soloist for the Austin Baroque Orchestra. He is currently the Director of Music at All Saints Episcopal Church in Brookline, MA. He has also served as the Director of Music at the historic Trinity Episcopal Church in Newport, RI and as Visiting Lecturer in Music and Director of the University Chorus at Brown University.
---
Appointed Officers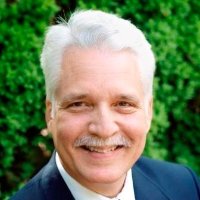 Alan C. Reed
Archivist
areed@anglicanmusicians.org
A member of AAM since 1984, Alan C. Reed served two terms as Treasurer (1999–2002, 2007–2011) before becoming AAM's second Archivist in 2011. A graduate of Westminster Choir College, he has served Episcopal churches in the dioceses of New Jersey, West Tennessee, North Carolina, and the Central Gulf Coast. Since 2003 he has served as the Organist and Master of the Choirs at St. John's Church in Charlotte. He and his wife Tracy founded the Gulf Coast RSCM course in 2002 and have managed the Charlotte RSCM course since 2004.
Alan attended every AAM conference from 1986 to 1998. Together he and Tracy have attended each conference since 1999, except for the 2000 conference during which Tracy gave birth to their son Drayton.
---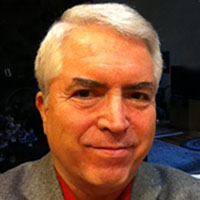 William P. Saviers, Jr., Esq.
Chancellor
wsaviers@anglicanmusicians.org
William Saviers graduated in 1968 from Ohio University with a BA, summa cum laude, Phi Beta Kappa and was part of the Ohio Fellows program. He also was a member of the Honors College and spent his junior year abroad studying at the Otto Suhr Institute for Political Science at the Free University of Berlin. After serving two years in Vietnam, he graduated from the University of Virginia Law School in 1974. He then pursued a career in corporate law, working in the energy sector with Columbia Gas Transmission, Cabot Corporation in Boston, Massachusetts; Charleston, West Virginia; and Amarillo, Texas, and finally with Consolidated Natural Gas in Clarksburg, West Virginia, which later was acquired by Dominion Resources. He has also done part-time work with CNX Gas Corporation after his retirement between 2004 and 2007. During his career, Mr. Saviers also devoted time to church music in various settings, became a member of the Association of Anglican Musicians and was appointed Chancellor of the Association of Anglican Musicians in 1997 through the present and serves as a member of the Professional Concerns and Development Committee. He has written several articles for the Association and the Living Church on legal issues facing lay employees in the Episcopal Church and has helped revise the AAM publication "Conflict and Closure" to "Servant Leadership for Musicians, A Vocational Handbook for Ministry."
Mr. Saviers has also served in various capacities as a volunteer with Shepherd Wellness (HIV and AIDS victims), Hospice, United Way, and since his retirement in 2004 has been participating with Legal Aid of West Virginia as a pro-bono volunteer to give legal advice and represent clients in civil cases. Mr. Saviers also served on the Board of Directors of Legal Aid of West Virginia from 2011–2014. He also is a member of the advisory board with the new Ohio Fellows program at Ohio University.
---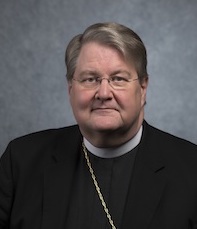 The Right Reverend J. Neil Alexander
Chaplain

Bishop J. Neil Alexander was elected the ninth bishop of the Diocese of Atlanta on March 31, 2001, and was ordained and installed on July 7, 2001, at the Cathedral of St. Philip in Atlanta, Georgia. At the time of his election, Bishop Alexander was the Norma and Olan Mills Professor of Divinity at the University of the South School of Theology. Previously he served as the Trinity Church Professor of Liturgics and Preaching at The General Theological Seminary, New York City, while serving in a variety of parish settings. He has also taught at Yale, Drew and Wilfrid Laurier universities.
Bishop Alexander is a graduate of the University of North Carolina School of the Arts, Moravian College, and the University of South Carolina. He earned a master of divinity from Lutheran Theological Southern Seminary and a doctor of theology in liturgics from The General Theological Seminary. He is the recipient of two honorary doctorates. Having served as chancellor of Sewanee: The University of the South by the university's board of trustees, he resigned as bishop of Atlanta in October 2012 to become the dean of the university's School of Theology.
He is the author of This Far by Grace: A Bishop's Journey Through Questions About Homosexuality, as well a number of publications in the fields of liturgics, homiletics, sacramental theology and pastoral practice.
---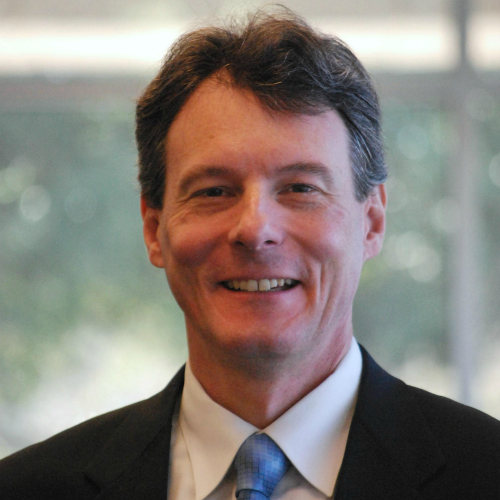 Stephen Leist
Editor, The Journal
sleist@anglicanmusicians.org
Stephen Leist joined the staff of St. Andrew's Episcopal Church, Norfolk, VA in January 2015 as Director of Music Ministry. A research librarian at Virginia Wesleyan, Stephen is also an accomplished organist and choir director with a lifelong passion for the music and liturgy of the Episcopal tradition. Before moving to Norfolk in 2012, he served as the Organist and Choir Director at St. John's Episcopal Church in Versailles, Ky. He holds degrees from Furman University, the University of Wisconsin, and the University of Kentucky and is a member of the American Guild of Organists and the Association of Anglican Musicians. He is married to Joanna Binford, a music teacher and professional viola player.
---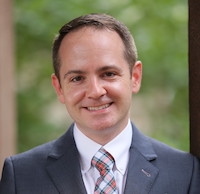 Colin Lynch
Placement Advisor
placement@anglicanmusicians.org
Colin Lynch serves as Associate Director of Music and Organist at Trinity Church, Copley Square in Boston, MA, and was previously the Director of Chapel Music and School Organist at St. Paul's School in Concord, NH. In addition to his work for the Episcopal church, Colin maintains an active performance career that has taken him to many prominent venues throughout the U.S., Europe, Canada, South Africa, Brazil, Argentina, and Cuba. He has been a featured performer at national conferences of the AGO, AAM, and OHS.
Colin has been a guest organist and conductor at several summer courses, including the RSCM and the Mississippi Conference on Church Music and Liturgy. For several years, he managed the Massachusetts Boy Choir Course, for which he received an honorary award from the RSCM. He has been an active member of AAM since 2007, having served on the nominating committee, mentoring a Hancock Fellow, co-chairing the 2019 Boston Conference, and currently serving as Placement Advisor.
Colin Lynch holds degrees from Northwestern University, Yale University, and Oberlin Conservatory where his teachers included Douglas Cleveland, Thomas Murray, and Olivier Latry. His critically acclaimed debut solo album The Organ of Stambaugh Auditorium is available on the Raven Label. He is represented by Concert Artist Cooperative.
---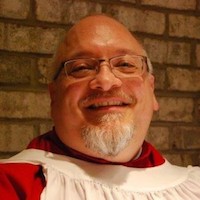 Daniel J. Fortune
Web Producer
webmaster@anglicanmusicians.org
Daniel Fortune is the organist-choirmaster at St. Paul's Episcopal Church in Akron, Ohio. He holds a Bachelor of Music from Houghton College in Houghton, New York where he studied organ with Dr. Susan Klotzbach, and the Master of Music degree from the Eastman School of Music where he studied with Russell Saunders.
Daniel previously served as as AAM's Publicist for four years (2009–2013) and began his work as Web Producer in August 2018. He is a former dean of the Akron Chapter of the American Guild of Organists.
---