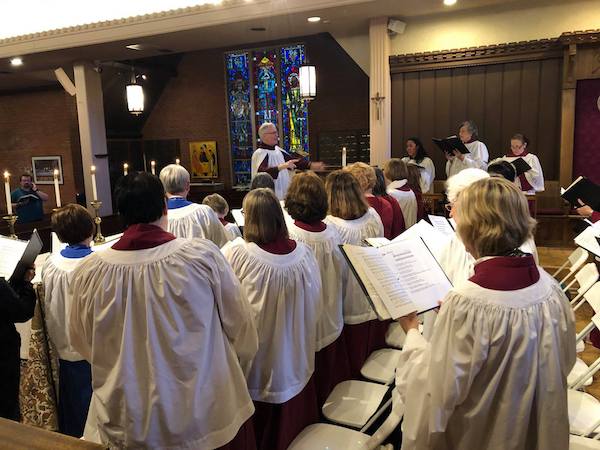 2019 Diocesan Choir Festival at Trinity Cathedral, Sacramento
Trinity Episcopal Cathedral in Sacramento, California hosted the Thirty-second Annual Diocesan Choir Festival, on Saturday, January 26th. The guest conductor for the Festival was Dr David Flood, organist and master of choristers at Canterbury Cathedral. Participants in the choir represented thirteen parishes from across the geographically sprawling Diocese of Northern California. After a full day of rehearsal, the festival concluded with a service of Choral Evensong which included music by Humphrey Clucas, John Ireland, and Johannes Brahms.
The Diocesan Choir Festival was founded in 1986 as a way to welcome singers from around the Diocese to the Cathedral. Over the years the festival has welcomed conductors John Fenstermaker, Martin How, Michael Fleming, Robert Simpson, Maxine Thevenot, James Walker, David Dunnett, Katherine Dienes-Williams, Peter Hallock, Simon Lole, and many others. The Cathedral's Canon for Music, David Link, has been either organist or conductor for every festival since its inception.