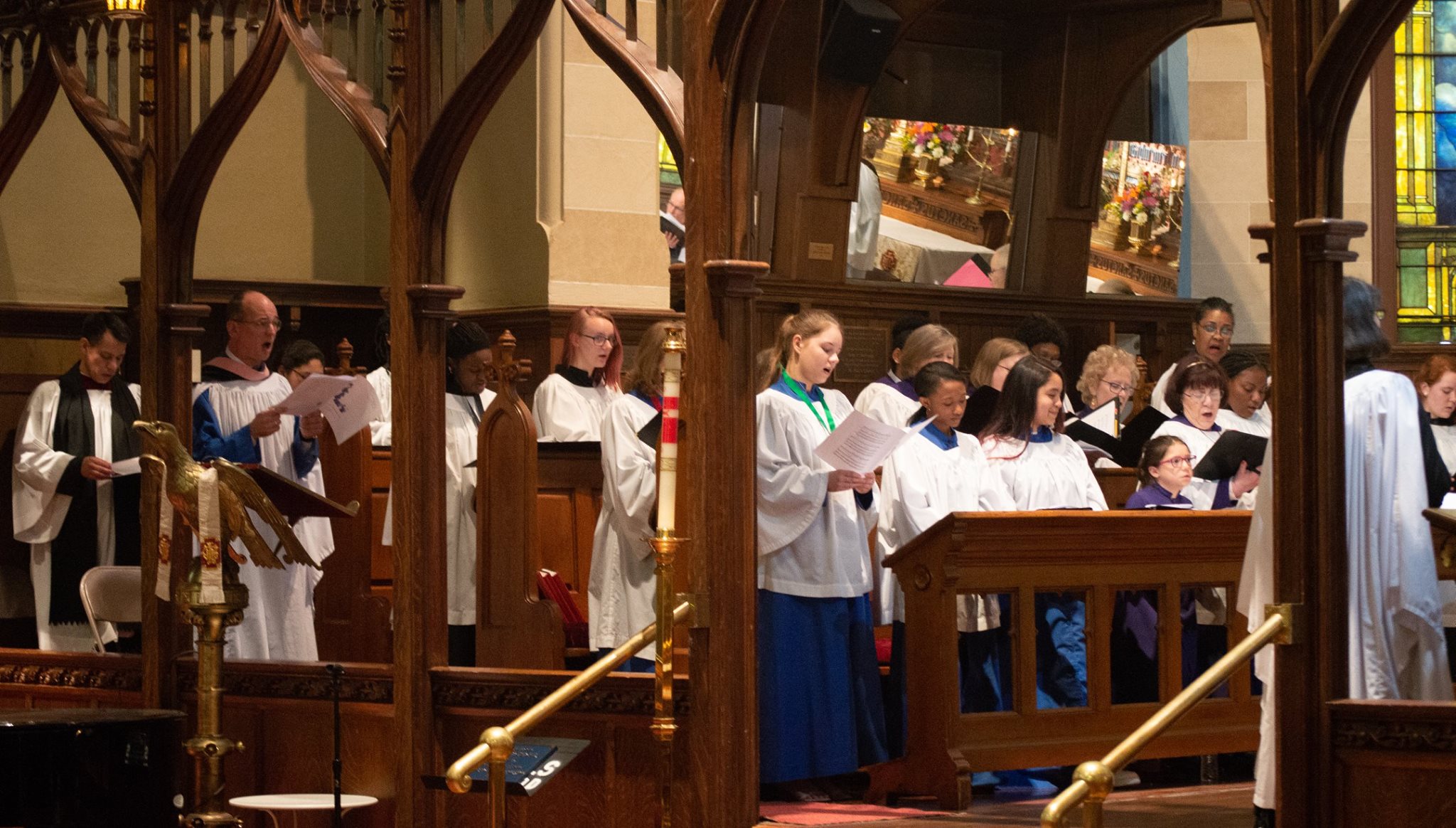 St Paul's in Englewood Hosts 2018 Choir Festival
On Sunday afternoon, May 6 more than sixty singers from four states gathered at St Paul's Church in Englewood, NJ for the first-ever St Paul's Choir Festival. The festival was dedicated to the memory of Gordon Appleton, renowned English choir trainer and retired staff member of the Royal School of Church Music in the UK. The Evensong followed the final walkabout for the election of the next Bishop of Newark, and it was a wonderful opportunity for singers and delegates to meet and greet one another.
Loraine Enlow, Music Associate for Youth at St James', Madison Avenue in New York was the festival conductor. Tyrone Whiting, newly appointed Director of Music at Grace Church, Newark, NJ was organist. Also participating were St Paul's in Englewood (Mark Trautman, Director of Music), Christ Church, New Brunswick, NJ (Dr. John Sheridan, Director of Music), Trinity Church, Asbury Park (Diane Caruso, Director of Music); St Luke's, Darien CT (David Pulliam, Director of Music), and Christ Church Cathedral Springfield, MA (Robert Hansler, Director of Music). Repertoire included Howells' Collegium Regale canticles, Oxley's Preces and Responses, Philip Wilby's If ye love me, and more. A freewill offering was given to the RSCM Newport Summer Course in memory of Gordon Appleton.
Next year's festival will be held at St Paul's on Saturday, May 4, 2019 and the guest conductor will be David Pulliam.