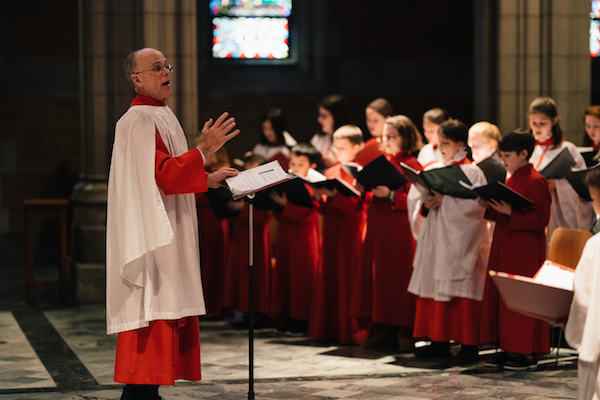 TrebleFest 2020 at Trinity Cathedral, Cleveland
On February 29, 2020, choristers from the Diocese of Ohio and beyond gathered for the annual TrebleFest at Trinity Cathedral, Cleveland. Boys and girls from four choirs participated this year: St. Paul's, Cleveland Heights, OH (Kelsey Ferguson and Hannah Koby, interim co-directors); St. Mark's, Columbus, OH (Dr. Matthew Bester, director); Christ Church, Hudson, OH (Mario Buchanan, director); and St. Paul's, Akron, OH (Daniel Fortune, director). This year, Trinity Cathedral's Director of Music, Todd Wilson, was the conductor.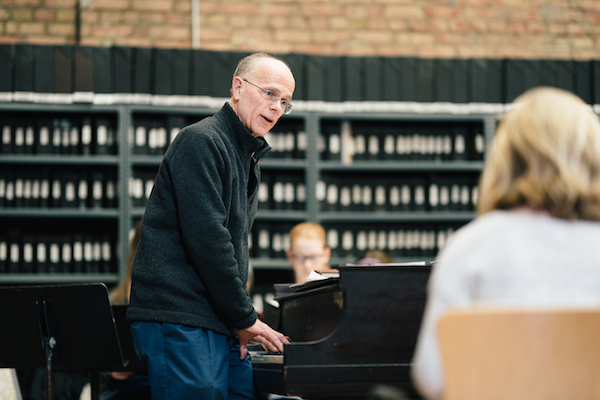 The day started at 9am, concluding with Evensong at 3pm officiated by The Rt. Rev. Mark Hollingsworth, Bishop of Ohio. The music for Evensong included the Evening Canticles in E-flat of Edward Bairstow; Peter Hurford's "Litany to the Holy Spirit"; John Ireland's "Ex ore innocentium"; and an Anglican chant to Psalm 23 by Bobby McFerrin. The service players for the Evensong were Nicole Keller and Hannah Koby.
Treblefest, now in its 10th year, was conceived of by The Rt. Rev. Alan Gates when he was rector of St. Paul's, Cleveland Heights. Dr. Rick Nelson (former choir director at St. Paul's, Cleveland Heights) took on the challenge, turning it into the event we know today. Generous funding from the Petrey Family Foundation makes the annual event possible.