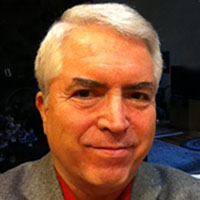 William P. Saviers, Jr., Esq.
William Saviers graduated in 1968 from Ohio University with a BA, summa cum laude, Phi Beta Kappa and was part of the Ohio Fellows program. He also was a member of the Honors College and spent his junior year abroad studying at the Otto Suhr Institute for Political Science at the Free University of Berlin. After serving two years in Vietnam, he graduated from the University of Virginia Law School in 1974. He then pursued a career in corporate law, working in the energy sector with Columbia Gas Transmission, Cabot Corporation in Boston, Massachusetts; Charleston, West Virginia; and Amarillo, Texas, and finally with Consolidated Natural Gas in Clarksburg, West Virginia, which later was acquired by Dominion Resources. He has also done part-time work with CNX Gas Corporation after his retirement between 2004 and 2007. During his career, Mr. Saviers also devoted time to church music in various settings, became a member of the Association of Anglican Musicians and was appointed Chancellor of the Association of Anglican Musicians in 1997 through the present and serves as a member of the Professional Concerns and Development Committee. He has written several articles for the Association and the Living Church on legal issues facing lay employees in the Episcopal Church and has helped revise the AAM publication "Conflict and Closure" to "Servant Leadership for Musicians, A Vocational Handbook for Ministry."
Mr. Saviers has also served in various capacities as a volunteer with Shepherd Wellness (HIV and AIDS victims), Hospice, United Way, and since his retirement in 2004 has been participating with Legal Aid of West Virginia as a pro-bono volunteer to give legal advice and represent clients in civil cases. Mr. Saviers also served on the Board of Directors of Legal Aid of West Virginia from 2011–2014. He also is a member of the advisory board with the new Ohio Fellows program at Ohio University.