AAM LEADERSHIP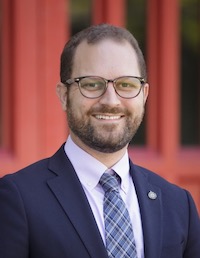 Patrick Fennig
Executive Director
pfennig@anglicanmusicians.org
Patrick Fennig became the first Executive Director of the Association of Anglican Musicians in November 2021. Supporting the musicians who are both dedicated to the vocation and eager to celebrate the living Episcopal tradition is the cornerstone of his work within the Association. Before joining AAM, Patrick worked as Concert Series and Library Manager at Saint Thomas Church Fifth Avenue and was a countertenor in the Saint Thomas Choir of Men and Boys under the direction of John Scott, Daniel Hyde and Jeremy Filsell. As a professional musician, he has appeared regularly with Early Music New York, Musica Sacra, Pomerium, SEM Ensemble, and Ekmeles Vocal Ensemble and is currently a staff countertenor at Christ Church Greenwich, Connecticut. Being a cradle Episcopalian, Patrick grew up as a chorister at Christ Church Cathedral, Indianapolis, and has served on several parish, diocesan, and national committees within The Episcopal Church. He is a graduate of Northwestern University and lives in Norwalk, Connecticut, with his wife, Elizabeth, and sons, Sebastian and Benjamin. When not working with AAM, Patrick spends time with his family, cheers on the Atlanta Braves, and organizes his extensive baseball card collection.
---
Executive Board Elected Officers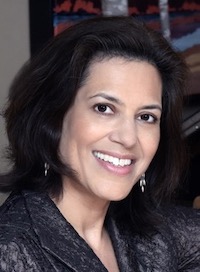 Sonya Subbayya Sutton
President
ssutton@anglicanmusicians.org
Sonya Subbayya Sutton is the Music Director at Emmanuel Episcopal Church in Middleburg, Virginia, and has served as Organist/Choirmaster in Episcopal Churches for nearly 40 years, including 20 years at St. Alban's in Washington, D.C. Most recently she has been called to interim music ministry, working with music programs in transition. Since 2013 she has been the Music Director of the World Bank/IMF Chorus, which presents large-scale works for chorus and orchestra. She frequently collaborates with other instrumentalists as an accompanist and chamber musician, and has directed choirs in seven European tours and cathedral residencies, and participated as organist or singer in four more. Sonya enjoys writing about the intersection of life and the arts, and spends her free time gardening, reading, and practicing yoga. She earned degrees in piano from the College-Conservatory of Music in Cincinnati, and is married to the Episcopal Bishop of Maryland, the Rt. Reverend Eugene Sutton.
---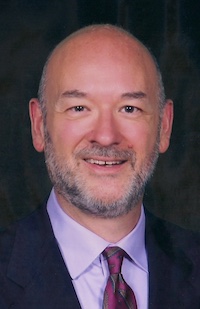 Kyle J. Ritter
Vice President
kyleritter@anglicanmusicians.org
Kyle Ritter has served as Canon for Music at The Cathedral of All Souls in Asheville, North Carolina since 2002. Prior to his appointment at All Souls, Mr. Ritter was Minister of Music at St. Mary's Episcopal Church in Arlington, Virginia, a position he held from 1993-2002. He earned both Bachelor's and Master's degrees in Organ and Church Music from Indiana University, where he was a student of Robert Rayfield and Marilyn Keiser. Mr. Ritter is a past regional officer and Placement Advisor for the Association of Anglican Musicians (AAM), and served for several years on the editorial board for the AAM Journal. He taught in the Episcopal Dioceses of Washington and Virginia for the Leadership Program for Musicians (LPM), and served as chair of the National Board. He has also served the American Guild of Organists in various chapters as dean and treasurer, as well as State Convener for North Carolina.
---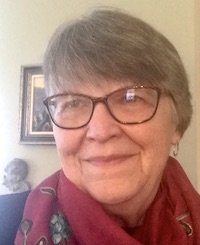 Cynthia DeDakis
Secretary
cdedakis@anglicanmusicians.org
Cynthia DeDakis began her career teaching music in public schools in New York and Wisconsin. While getting her Masters in Choral Conducting, studying with Robert Fountain at the University of Wisconsin-Madison, she became Music Director at St Andrew's Episcopal Church, thus beginning a career of over forty years serving Episcopal parishes in Wisconsin, Virginia, Georgia, Pennsylvania, Washington, D.C., and an interim in Vermont. A hallmark of her work has been establishing and growing chorister programs using the model and practices of the Royal School of Church Music. At St. John's, Lafayette Square, she started the Chorister Academy, bringing together underserved boys and girls from many neighborhoods for music education, karate lessons(!), pizza, and family fellowship. During her time in Atlanta, Cindy was Associate Choirmaster at the Cathedral of St. Philip (her three children were among her choristers), Music Director of the Atlanta Schola Cantorum, and a member of the professional ensemble, The Britten Choir. She has directed choir festivals in several states and served as interim director of Choral Music at Emory University.
After many years of service to the RSCM, including several years as its first woman president, the organization awarded her its highest honor. She has been a member of AAM since 1997, and previously served AAM as a director-at-large.
---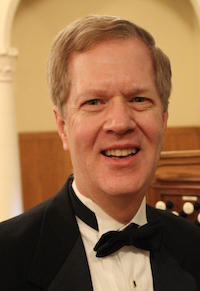 Joe Galema, D.M.A.
Treasurer
jgalema@anglicanmusicians.org
Joseph Galema currently serves as Principal Organist at First United Methodist Church in Colorado Springs, one of the largest and most active congregations in the city. He has also been the organ instructor at the University of Denver Lamont School of Music since 2008. He retired in July 2014 as Music Director and Academy Organist at the United States Air Force Academy, having served there for almost 32 years. Joe holds Master of Music and Doctor of Musical Arts degrees in organ performance from The University of Michigan, and is a Past AAM Treasurer (2015–2018).
---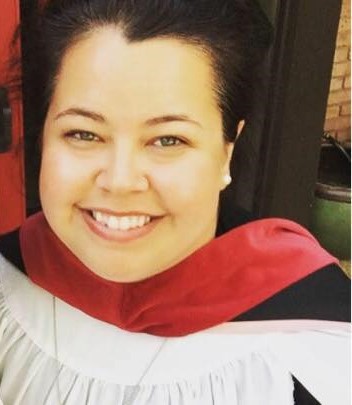 Jessica Nelson
Director-at-Large
jnelson@anglicanmusicians.org
Jessica Nelson is a native Mississippian and holds degrees in music and liturgy from Millsaps College and Seabury-Western Theological Seminary, as well as the Colleague Certificate from the American Guild of Organists. She served All Saints' Episcopal Church in Tupelo, Mississippi, as organist/choirmaster from 2010 to 2017, and was called to St. Andrew's Cathedral in Jackson, Mississippi, in the summer of 2017. She directs the Mississippi Conference on Church Music and Liturgy and in 2015 was appointed to the Standing Commission on Liturgy and Music of the Episcopal Church in the United States. She has also served as secretary and has co-chaired various subcommittees. In addition to her service to the Episcopal Church, Jessica has taught on the music faculties of the University of North Alabama and Northeast Mississippi Community College. In her spare time, she composes a little and watches Netflix a lot. Her published choral works are available from Paraclete Press and St. James Music Press.
---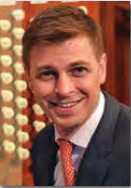 Zachary Hemenway
Director-at-Large
zhemenway@anglicanmusicians.org
Zachary Hemenway is Director of Music at Epiphany Parish in Seattle, WA, a post he has held since July 2018. At Epiphany, Zach serves as primary organist and oversees a large choral program that provides music for four weekly choral services, including twice weekly choral evensong. Prior to his appointment at Epiphany, he was Director of Music at Saint Paul's Church, Chestnut Hill, Philadelphia, for ten years, where he founded an RSCM-based chorister program. Zach holds degrees in organ performance from the Eastman School of Music as a student of David Higgs, and the Institute for Sacred Music at Yale University as a student of Thomas Murray. Zach's passion for church music lies in hymn playing, liturgical improvisation, and helping singers of all levels achieve excellence.
---
Appointed Officers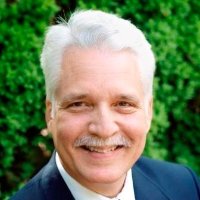 Alan C. Reed
Archivist
areed@anglicanmusicians.org
A member of AAM since 1984, Alan C. Reed served two terms as Treasurer (1999–2002, 2007–2011) before becoming AAM's second Archivist in 2011. A graduate of Westminster Choir College, he has served Episcopal churches in the dioceses of New Jersey, West Tennessee, North Carolina, and the Central Gulf Coast. Since 2003 he has served as the Organist and Master of the Choirs at St. John's Church in Charlotte. He and his wife Tracy founded the Gulf Coast RSCM course in 2002 and have managed the Charlotte RSCM course since 2004.
Alan attended every AAM conference from 1986 to 1998. Together he and Tracy have attended each conference since 1999, except for the 2000 conference during which Tracy gave birth to their son Drayton.
---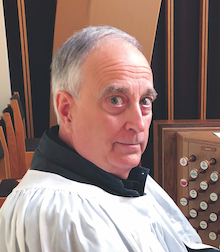 Jefferson McConnaughey
Chancellor
chancellor@anglicanmusicians.org
Jefferson McConnaughey, a native of Virginia, has been playing the organ in churches for the past 54 years. He was graduated cum laude from Mars Hill College, Mars Hill, North Carolina, in 1974 with a Bachelor of Music in Performance degree, majoring in organ. While at Mars Hill, Mr. McConnaughey studied organ with Donna N. Robertson and Dr. Marilyn Keiser. He served as an Assistant Organist and Choirmaster for Evensong at All Saints Episcopal Church in Atlanta, Georgia and, for 15 years, was organist for Northside Drive Baptist Church. He moved to Columbus, Ohio with his wife, Kathryn, after retiring. In addition to musical pursuits, Jeff is also a graduate of the University of North Carolina's School of Law, licensed in Georgia and North Carolina, and admitted to the bar in 1978. He practiced law until his retirement in 2018.


---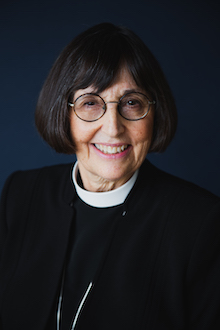 The Rev. Canon Victoria R. Sirota
Chaplain
chaplain@anglicanmusicians.org
Victoria R. Sirota, Episcopal priest, organist, lecturer and author, holds degrees from Oberlin Conservatory of Music, Boston University and Harvard Divinity School. She has given organ recitals in the United States and Europe, and has held positions as organist and choir director as well as academic posts at Yale Divinity School and Institute of Sacred Music, The Ecumenical Institute of Theology at St. Mary's Seminary and University, and Boston University. Former National Chaplain for the American Guild of Organists, Chair of the Professional Concerns Committee for the Association of Anglican Musicians, and Coordinator of the 1990 National AGO Convention in Boston, she is the author of articles, reviews and texts for hymns, cantatas and song cycles. Collaborations with her husband, composer Robert Sirota, include "O Blessed Holy Trinity" for choir and organ commissioned by Trinity Episcopal Church, Indianapolis, and "Job Fragments" for baritone, piano and cello (2019), "A Call for the Battle to Cease" (2017) for piano, orchestra and choir and "Prelude and Spiritual for Mother Emanuel" for soprano, chorus, piano and strings premiered at the Concert for Peace at Saint John the Divine (2015). She is recorded on Northeastern, Gasparo and Albany Records and her book Preaching to the Choir: Claiming the Role of Sacred Musician is available from Church Publishing. Honors include awards and grants from the Deutscher Akademischer Austauschdienst, The Newington-Cropsey Foundation, Woodrow Wilson Foundation and Episcopal Diocese of Maryland.
The Rev. Canon Sirota has given keynote addresses, preached and led workshops at conferences and conventions for the American Guild of Organists, The Association of Anglican Musicians, The Association of Lutheran Church Musicians, The East Carolina Arts Festival, The Hymn Society, The Monuments Conservancy and The United Church of Christ Musicians' Association, among others. Prior to her nine years as Canon Pastor and Vicar at The Cathedral Church of Saint John the Divine in New York, she was Vicar of The Church of the Holy Nativity in Baltimore. Recently retired as Rector of Saint John's Episcopal Church in Getty Square, Yonkers, NY, she is now living in Searsmont, Maine.
---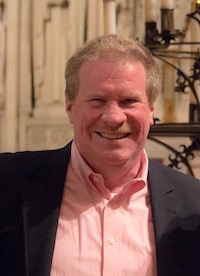 Robert W. Lehman
Journal Editor
editor@anglicanmusicians.org
Robert Lehman, conductor, organist, harpsichordist, and composer, has served on the staff of several distinguished churches, including the Washington National Cathedral (of which he is a Fellow), the Princeton University Chapel, and Saint Bartholomew's Episcopal Church in New York City. For fourteen years he served as organist and choirmaster of historic Christ Church in New Haven, Connecticut where, under his leadership, the choir and music program gained an international reputation for excellence. He served The Church of St. Michael & St. George in St. Louis, Missouri as Organist and Choirmaster from 2008 to 2021. Maintaining an active career as a performer, Lehman appears as a conductor and solo recitalist both in this country and abroad. His compositions are published by several publishers and have been sung and recorded by leading choirs around the globe.


---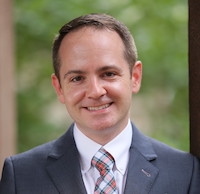 Colin Lynch
Placement Advisor
placement@anglicanmusicians.org
Colin Lynch serves as Associate Director of Music and Organist at Trinity Church, Copley Square in Boston, MA, and was previously the Director of Chapel Music and School Organist at St. Paul's School in Concord, NH. In addition to his work for the Episcopal church, Colin maintains an active performance career that has taken him to many prominent venues throughout the U.S., Europe, Canada, South Africa, Brazil, Argentina, and Cuba. He has been a featured performer at national conferences of the AGO, AAM, and OHS.
Colin has been a guest organist and conductor at several summer courses, including the RSCM and the Mississippi Conference on Church Music and Liturgy. For several years, he managed the Massachusetts Boy Choir Course, for which he received an honorary award from the RSCM. He has been an active member of AAM since 2007, having served on the nominating committee, mentoring a Hancock Fellow, co-chairing the 2019 Boston Conference, and currently serving as Placement Advisor.
Colin Lynch holds degrees from Northwestern University, Yale University, and Oberlin Conservatory where his teachers included Douglas Cleveland, Thomas Murray, and Olivier Latry. His critically acclaimed debut solo album The Organ of Stambaugh Auditorium is available on the Raven Label. He is represented by Concert Artist Cooperative.
---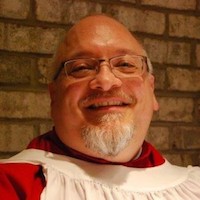 Daniel J. Fortune
Web Producer
webmaster@anglicanmusicians.org
Daniel Fortune is the organist-choirmaster at St. Paul's Episcopal Church in Akron, Ohio. He holds a Bachelor of Music from Houghton College in Houghton, New York where he studied organ with Dr. Susan Klotzbach, and the Master of Music degree from the Eastman School of Music where he studied with Russell Saunders.
Daniel previously served as as AAM's Publicist for four years (2009–2013) and began his work as Web Producer in August 2018. He is a former dean of the Akron Chapter of the American Guild of Organists.
---